****A 9 STAR MEDIA EXCLUSIVE WORLD PREMIERE****
We are so thrilled to be able to showcase this debut devotional album from the exceptionally talented Jamey Heath. His soulful melodies and exquisite production have graced numerous albums on the radio charts, but to hear him bring the sacred word to life is to be transported. The spirit flows through him and into his music creating something so powerful, so inspiring, you can't help but be touched.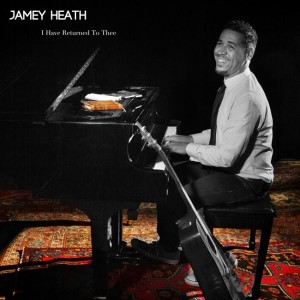 The album is on constant rotation in our homes and cars. Our children (2 & 3.5 years) have memorized the entire record! In fact the response to this album has been so positive that we are receiving requests for it from around the globe every day. This album does something magical and we couldn't wait for you to hear it.
In addition, you may know that Jamey was recently involved in a very serious accident which left his ankle shattered. He was transported back from Costa Rica for emergency surgery, has been hospitalized for the last week, and is facing multiple surgeries and an extended recovery/rehabilitation period (if the surgeries go as planned.)
With that in mind, from now till the end of January, 9StarMedia will be sending 100% of the profits from sales of "I Have Returned To Thee" directly to Jamey to help cover his mounting medical bills as well as the future work he will surely miss while recovering.
Though it is only a small part to play in such a large ordeal, our hope is that together with your assistance we can offer a little support to Jamey and his family in this challenging time.. and in the process encourage him, through our support, to keep creating such powerful devotional albums.
Take a moment to listen to the record, and order your copy today, you definitely wont be disappointed and your purchase will go a long way to help his family.
Please share this post with your friends, family and community.
Sincerely,
Jon Rezin