It is that time of year again… a time of charity, preparing for the fast, and the giving of gifts. If you are still looking for the perfect gifts for your loved ones, look no further! We have compiled a list of some of our favorite media below.
In addition, from now till March 2nd receive 10% off your order and domestic shipping will be upgraded to Priority mail at no additional cost! Yep, that will save you some serious loot.
Wanna go bigger? Spend over $125 and we will give you 15% off as well as a free upgrade to domestic priority shipping!
To save 10% use this code when checking out: 
AYYAMIHA
For orders over $125 use this code when checking out: 
AYYAMIHA15
Thats it! Take a few minutes and make your orders now.. we will get them out to you ASAP so your loved ones can enjoy the best in Baha'i Inspired Media just in time for one of the most joyous holidays of the year!
The Ayyam-i-Ha album Narrated by William Sears and featuring the Ayyam-i-Ha Kids is one of the all time classics in the Baha'i Community. The rich story telling, beautiful songs, and ability to help instill a sense of belonging to a community with such a rich religious life is truly inspiring. The soundtrack of many a childhood, relive this classic with your families. Remastered and rereleased this album is not to be missed.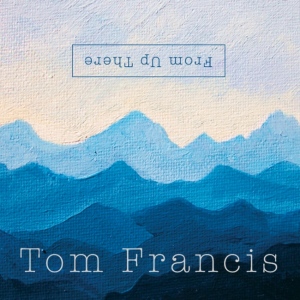 "FROM UP THERE"
Tom Francis is not a household name yet.. but he will be. His latest album, From Up There, unabashedly created and promoted as a Baha'i Inspired album, is a masterpiece. The songs, which are a collection of prayers, stories and other personal expressions take the story of the Faith to the masses in a way that is both appealing and accessible. Do not hesitate.. buy this album now… you will thank us later!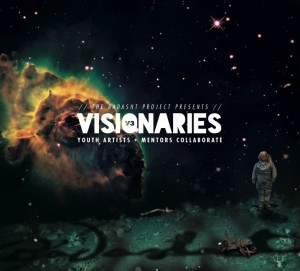 "BADASHT VOL. 3 – VISIONARIES"
For the youth in your community or for the young at heart, no album is better suited to inspire and move the hearts than Badasht Vol. 3 – Visionaries! This incredible record features a cast of youth and veteran music makers creating something timeless. Ranging in genre from Electronic to Bluegrass, from Hip-Hop to Pop, Indie to Latin this album has something for everyone.. and once you push play.. you will never want to hit stop. (Amazing for children as well)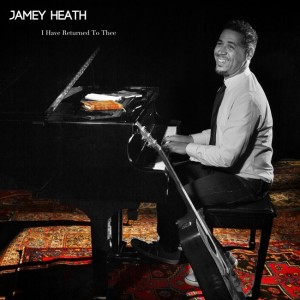 "I HAVE RETURNED TO THEE"
With a musical heritage that spans generations, who could imagine that Jamey Heath's debut album would be anything less than stunning. "I Have Returned To Thee" is a powerhouse of artistic proportions. The writings of the Faith set to Jamey's melodic and smooth tone are sure to move your heart. These songs will stay with you long after the music has stopped… and will be recalled time and time again. (Amazing for children as well)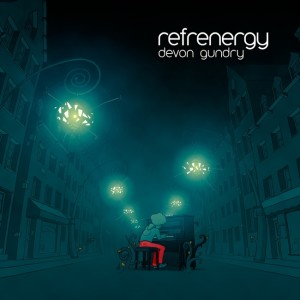 It has been many years since Devon Gundry has released an album to the world. His video "Armed" became an internet sensation… but people kept inquiring where they could get the music… well the time is now! "Refrenergy" is his latest release and features 7 new songs as well as the instrumentals so your community can sing along! Upbeat, Poignant, and powerful. "Refrenergy" does as the name implies.
Sometimes it is hard to find time to deepen on the sacred texts… HearTheWritings.com knew that, so they set about creating the definitive unabridged audio book versions of the Sacred Writings of the Baha'i Faith. At just under 8 hours, the Tablets of Baha'u'llah audio book seeks to transform times of mental availability into opportunities to deepen on the writings. (Commute, etc.) Download or order your physical copy today.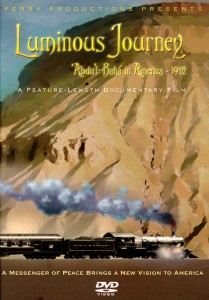 "LUMINOUS JOURNEY"
The first full length documentary about the travels of Abdu'l-Baha throughout North America is groundbreaking. Taking his travels and giving the viewer a glimpse of what it must have been like to be in the presence of the master so many years ago… but with a relevance that can be experienced today. Available on both DVD and High Definition Blu-Ray, this film should be a part of every Baha'is library.
"THE VERY BEST OF ERIC HARPER"
What do you get when you take a child to Portugal to pioneer, give him a guitar in the land of flamenco, and deepen his Faith in Baha'u'llah? Eric Harper! His latest album "The Very Best of Eric Harper" takes his favorite songs from his previous 3 albums and combines them into a single 19 song CD. If you like the Gypsy Kings you will love this!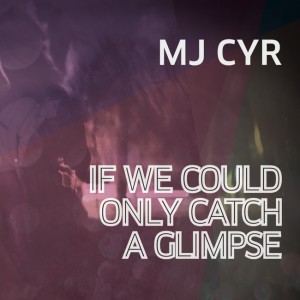 "IF WE COULD ONLY CATCH A GLIMPSE"
MJ Cyr's latest album is unlike any we have heard. Always pushing the boundaries, MJ's latest creation takes an organic approach to setting the sacred word to melody. At times rock, at times country, but always inspiring.  (Amazing for children as well)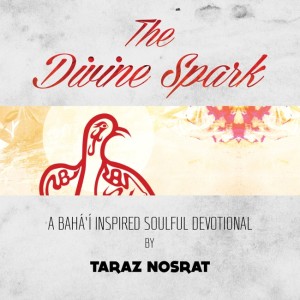 Taraz Nosrat's "The Divine Spark" was touched by the hand of God. Inspiring, easy to memorize, uplifting are just a few of the descriptions we have heard. This album will be a welcome addition to any Baha'i music library. (Amazing for children as well)